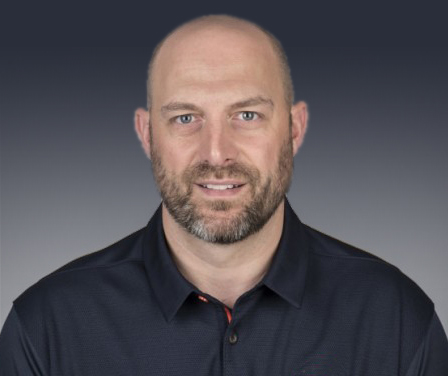 Sunday, March 17, 2019 at 4:00 p.m.
Join Coach Nagy as Resource Bank brings him to the DeKalb High School Auditorium to deliver a powerful message about building successful teams, with time for Q & A to follow.
Tickets are $25 and available for purchase at DHStickets.com.
All ticket proceeds will be donated to the Family Service Agency of DeKalb!
DeKalb High School Auditorium
501 W. Dresser Road
DeKalb, IL 60115
After growing up in Pennsylvania, Matt Nagy played football collegiately at Delaware, setting more than 20 career passing records at the time and earning All-American honors as a senior for the Blue Hens. After a short stint selling homes as a real estate agent, Matt went on to coach as a quality control assistant for the Philadelphia Eagles for four
years,
and then joined Andy Reid as the
quarterbacks
coach for the Kansas City Chiefs. In 2016, Matt was promoted to Offensive Coordinator of the Chiefs, leading one of the most high-powered offenses in the NFL. Following the 2017 season, Matt Nagy, widely considered one of the top offensive minds in football, was soon hired as the 16th head coach of the Chicago Bears.
The creator of "Club Dub" in the locker-room following victories, and the mastermind behind weekly offense vs. defense dance-offs, Matt Nagy has done what many believed impossible, flipping the Bears from worst to first. In his first season as head coach, Nagy led the Bears to the most victories (12) by any Bears coach in his first season since 1970, bringing immediate change to the franchise and leading them to the playoffs. This impressive run earned Matt the honor of 2018 NFL Coach of the Year.