New Look, Same Services!
On September 14th, Business Online Banking will look slightly different in order to keep the site as efficient and up-to-date for our users as possible. Because of the upgrade, if you currently have your Business Online Banking page bookmarked, it will need to be updated once the new user experience is complete. In addition, you will need to enter your Access ID and password on the home page of ResourceBank.com. Below, you can see a quick overview of what to expect with the simple changes once you are logged in:
Using the previous menu, in order to get to ACH Manager, Internal Transfers, or Positive Pay, you would click on Management Tools. Also, to get to On-Site Deposit or Positive Pay, you would click on Account Services.

After the upgrade:
To make an ACH or Internal Transfer, click on Payments and Transfers. It will look like the image below: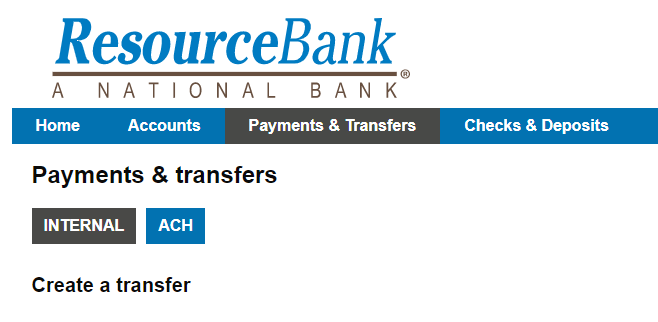 To get to On-Site Deposit, Positive Pay, or to place a stop payment, click on Checks & Deposits. It will look like the image below: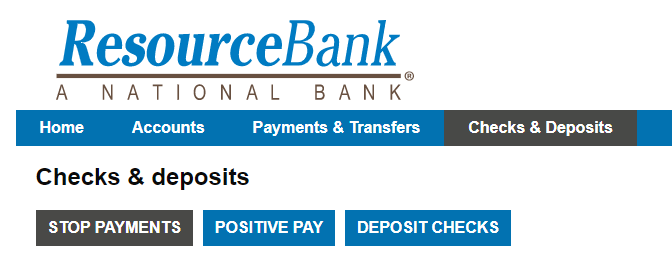 That is it! With these minor changes, we hope that your experience with Business Online Banking is a little more streamlined. If you have any questions about these changes, please give us a call at (815) 756-6321, and we will be happy to help you.